Whew, we made it to Friday. Am I the only one that felt like this week was a loooong one? I have been looking forward to the weekend since Wednesday. No reason in particular, just to spend time with our little family of three!
Here is a Five on Friday post, just a random collection of products I want…
1. Now taking blender recommendations!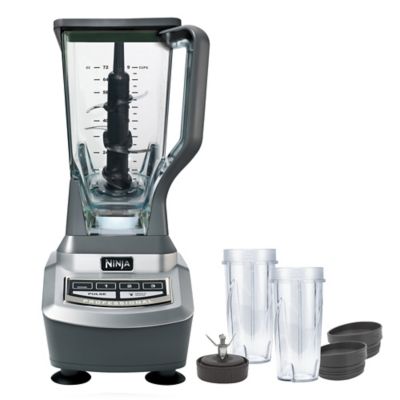 Got a blender that you love? Tell me about it! Please!
I hate the blender we have. I'm pretty sure it was a hand-me-down (hey, nothing wrong with that) but it's just the worst.
I've heard great things about Ninja blenders, but they are pricey. Is it worth it?
Hubby wants to do the smoothie thing… I'm thinking more along the lines of fresh daquiris, pina coladas, all that good boozy stuff! Speaking of booze, I had my first adult beverage in over a year on Christmas Eve. I treated myself to a Merry Christmas Scarlett – a simple frozen drink made with Southern Comfort and cranberry juice. Sweet, tart, and oh so delicious.
2. Shark Tank Obsessed
I love that dang show. Lately, they have been hitting it out the park with the kid/baby products.
When my little Sammy is toddler-age I plan to buy one of these ezpz silicone place mat/plate/bowls! How awesome does this look?
3. I see you 4 moms
… and I'm waiting on you to release that new high chair. I want it. Bad.
Gone are the days of day dreaming at my desk about spending the big bucks on purses, shoes, jeans… that ship has sailed. I'm drooling over baby products… especially their high chair design.
Magnets. This baby is all about magnets. The tray magnets on. Then, it comes with a bowl that stays on the tray with the magic of magnets. So simple. So genius.
I was a little worried about its cost ($299, ouch!) but after browsing the pages of BuyBuyBaby, I'm learning that the price isn't crazy high compared to the other modern high chairs on the market. It comes with just one bowl, but you can buy the starter set of accessories (fork spoon, plate, bowl with lids for $39.99).
So, I'm asking the mommas out there with babies in high chairs – is the money worth it?
4. This mirror
Insert heart eyes emoji. It's $50 online from Kirklands, and they are offering 15% off online orders. I love it.
It doesn't quite match my rug, though. Sigh…
5. a fun little announcement
This is my own blog, so I can toot my own horn, right?
I had a life insurance physical this week, which is a quick little appointment. Urine sample, blood draw, height and weight measurement and you're out the door. I haven't been necessarily avoiding the scale since giving birth in late August, but I haven't been making an effort to weigh myself. I knew about a month ago that I was really, really close to getting back to pre-pregnancy weight, but I wasn't sure exactly where I stood.
Well, I did it. Oh, and I'm 3 lbs. lighter than I was before getting pregnant. WOO HOO! I credit the following for this 45 lb. weight loss: (1) having a big baby and big placenta. That takes care of most of the weight. (2) breastfeeding. (3) drinking a ton of water (4) carrying around a baby ALL THE TIME.
I still eat whatever I want. Donuts, yes. Candy, yes. Cookies, gosh yes.
My body isn't the same shape that it once was, and I could not care less. My pre-pregnancy size 8 jeans kind of fit, with the help of a hair tie. I can button them, but I won't be comfortable for the entire day.
I do plan to exercise again at some point. I'm nervous about that impacting my milk supply, and making time to do so is at the bottom of my priority list. I've had great success with Weight Watchers and plan to do it again to shed a little more weight, but I'm not ready for that yet.
Any way, just a fun little announcement and something I'm proud of.
Have a great & safe weekend!
XOXO