Between my weekly pregnancy updates and unpacking – I haven't had much time to post about my Five on Friday faves, Weekend in Photos, Recipes, or any other random topic I have on the mind.
Today I'm taking time (at my work desk, I'm bad) to do a quick update of my current faves.
1. brown sugar cake k-cups for the win
2. FACIALS ARE MY OBSESSION
Gotta keep this skin in check, even during pregnancy! My old friend and esthetician Kristin researched the EmerginC Organics line that her spa carries to make sure if was pregnancy-friendly and gave me the best facial yesterday. Complete with a little brow and lash tint to prepare me for the many make-up free days to come with a newborn. I'm feeling totally refreshed – and that cucumber mask… OMG.
3. scentsy, please!
I'm either an all-Scentsy or an all-candle kind of gal. Right now I'm in a Scentsy phase. Currently enjoying Serene Green in our hall bathroom, which is at the end of the hall and makes the bedroom side of the house smell fresh and spa-like. In the living room I'm using up Soft Amber Cashmere (all time fave by the Better Homes & Gardens line at Walmart – $2). I haven't bought a warmer for the nursery, but I have a bar of Newborn Nursery (thanks, Sydney!) opened up that is giving the room the perfect baby smell. I told Jeremy that I loved seeing and smelling Sam's nursery when I walked by and he gave me the strangest look and said it smelled like diapers. To each his own 🙂
4. all things baby
Obviously. This weekend I took a trip to Babies R Us and dropped a few Benjamins on the remaining essentials from that registry. I need to do the same at Target, but I'm trying to pace myself with the major expenses. The diaper bag I wanted wasn't in stock and I had to order it. I'm obsessed with it. Hopefully J won't mind carrying such a fashion-forward diaper bag around…
I did order the orange arrow crib sheet from Land of Nod, and unfortunately it is on back order until mid-August. My parents bought a light-mocha colored sheet as a backup that is on the crib and ready to go in case Samuel Hayes arrives before the crib sheet. I know, I know… he won't actually be in his crib for a long time.
5. "crazy bitches night"
… That's what my husband calls Monday nights. We got wayyyy too invested in the last season of The Bachelor, so naturally we're all about The Bachelorette.
I aggravate myself by even liking this show because I'm not the biggest fan of Kaitlyn's sense of humor or her sequin dresses, but I do love the drama. And come on, we all know she's going to pick Nick even though the finale isn't until next Monday.
Will we be recording/watching Bachelor in Paradise? You better believe it. It looks too good.
6. make-up wins lately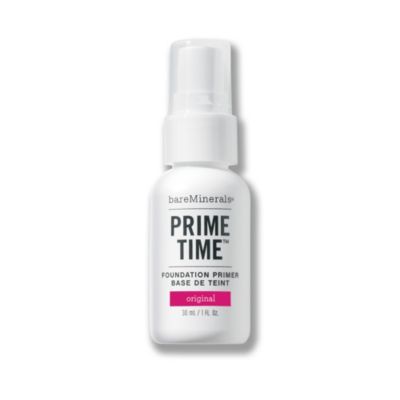 7. those kate spade glitter studs
Yeah, the same ones floating around pretty much every blog I follow. They are perfect. Damn you baby budget! I'll take them in any color because they are so perfect.
Have a terrific Tuesday!