Happy Friday, folks! This seems like it has been such a long week. I'm not sure if it's because I hit the 20 lb. mark last week so I don't have a landmark goal I'm trying super hard to hit… or it could be the fact that we are going on vacation next week and I am so excited to get away. (More on that later.) Let's get to the good stuff.
For week 12, I lost 2.2 pounds for a total of 22.2 pounds lost.
I'll be honest, I'm shocked that I lost 2 pounds. Well, more than 2 pounds. I had a really unhealthy weekend, but did eat healthy during the week. I was almost sure that the weekend screw ups were enough to keep me under a pound for the week.
My staples for this week have been:
– Minute Brown & Wild Rice cups. These are so easy it's insane. Peel off the top, microwave for 1 minute, sit and enjoy your perfectly cooked rice! These are 5 points a piece for a BIG serving of rice. So filling and so flavorful (for rice). I like to sprinkle a little Mrs. Dash Original on top for an extra boost of flavor.
– Sweet potatoes with honey. Yum!
My saving grace this week:
– Chocolate! Major chocolate kick this week. I can have 2 Dove dark chocolate pieces for 2 points, which sounds fair to me. I savor these little morsels like I've never tasted chocolate before.
Featured meal this week:
Let's talk tacos. My mom makes tacos a lot, which is cool with me because I love tacos. I've learned that I can make a regular old meal Weight Watchers friendly, while still eating what everyone else at the table is eating.
I'll break down what you're seeing on my plate:
2 Fat Free Flour Tortillas (I buy the taco size) — 1 PP
Kidney beans (far superior to refried beans) — 1/3 c. on each tortilla for a total of 3 PP
Ground beef with taco seasoning (80/20) — 1/3 c. split between tortillas — 3 PP
Shredded Cheddar (if I would have had reduced-fat on hand I would have used it – note to self: never let yourself run out of it) — 1 oz. for 3 PP
Torn baby spinach leaves — 0 PP
On The Border Salsa – Medium — 0 PP
Fresh cut cilantro from my mom's plant! — 0 PP
That's a total of 10 points for dinner and I was STUFFED. Before I started Weight Watchers I would have used way more cheese and would have also had sour cream and I would have never bought FF tortillas.
Eating out this week:
What didn't I eat this weekend? We had pizza at the Rooker's on Friday and followed it up with Pineapple Whip for dessert. On Saturday, we ate at Rib Crib. Jeremy ordered sliced brisket, while I ordered a smoked chicken salad. We each ate half then swapped. Later on we went to a concert at a bar and I didn't drink (win!). And, on Sunday we went out for Mexican after church. I ordered mixed fajitas, which came with rice, beans, all the toppings. Of course, I ate an ungodly amount of chips and salsa. It was so filling that I never ate dinner.
Working out this week:
– Zumba on Monday & Thursday.
– Walked on Sunday and Tuesday. Jeremy and I have been walking together and get excited because we know we'll see some type of animal on each walk. We've had a few deer sightings and there are rabbits galore.
Visible changes this week:
I caved and bought some new clothes. It's very exciting to be in a smaller size across the board! Noticed smaller wrists this week. Is that weird?
Goals for next week:
This is where it gets tricky. I will be gone Monday and half of the day Tuesday to a conference for work. The office manager and myself (marketing coordinator) are treated to a delicious steak dinner by our boss. I am not skipping out on free steak and wine. Not going to happen!
Then, Jeremy and I are leaving for vacation on Tuesday afternoon. We are driving to Charlotte, NC so that he can attend the APTA NEXT Conference. I plan on doing some sunbathing at the pool during the day. I'm planning to visit nearby art museums as well. After his conference we're going to drive to the coast and have a beach day before driving home.
I've started a list of WW-friendly road trip snacks. I know that I'm not going to track everyday, that's a given. I think I'll be okay if I have healthy breakfasts and lunches while we're on vacation.
(Goals I set for last week that I achieved: Zumba and walking!)
Inspiration:
Miranda Lambert = perfection! I've always loved her for being herself, whether people like it or not. Her recent weight loss is also an inspiration.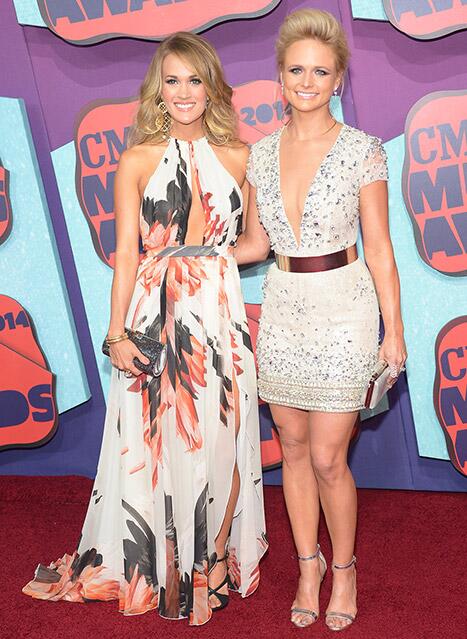 I thought of Miranda Lambert this morning as I was eating a donut to celebrate National Donut Day. I thought to myself, would Miranda eat a donut? I convinced myself that the answer was yes and that I should feel guilt-free about my long john with caramel icing and chocolate chips. And, I do!
Happy Friday! Happy Donut Day! Have a great week!